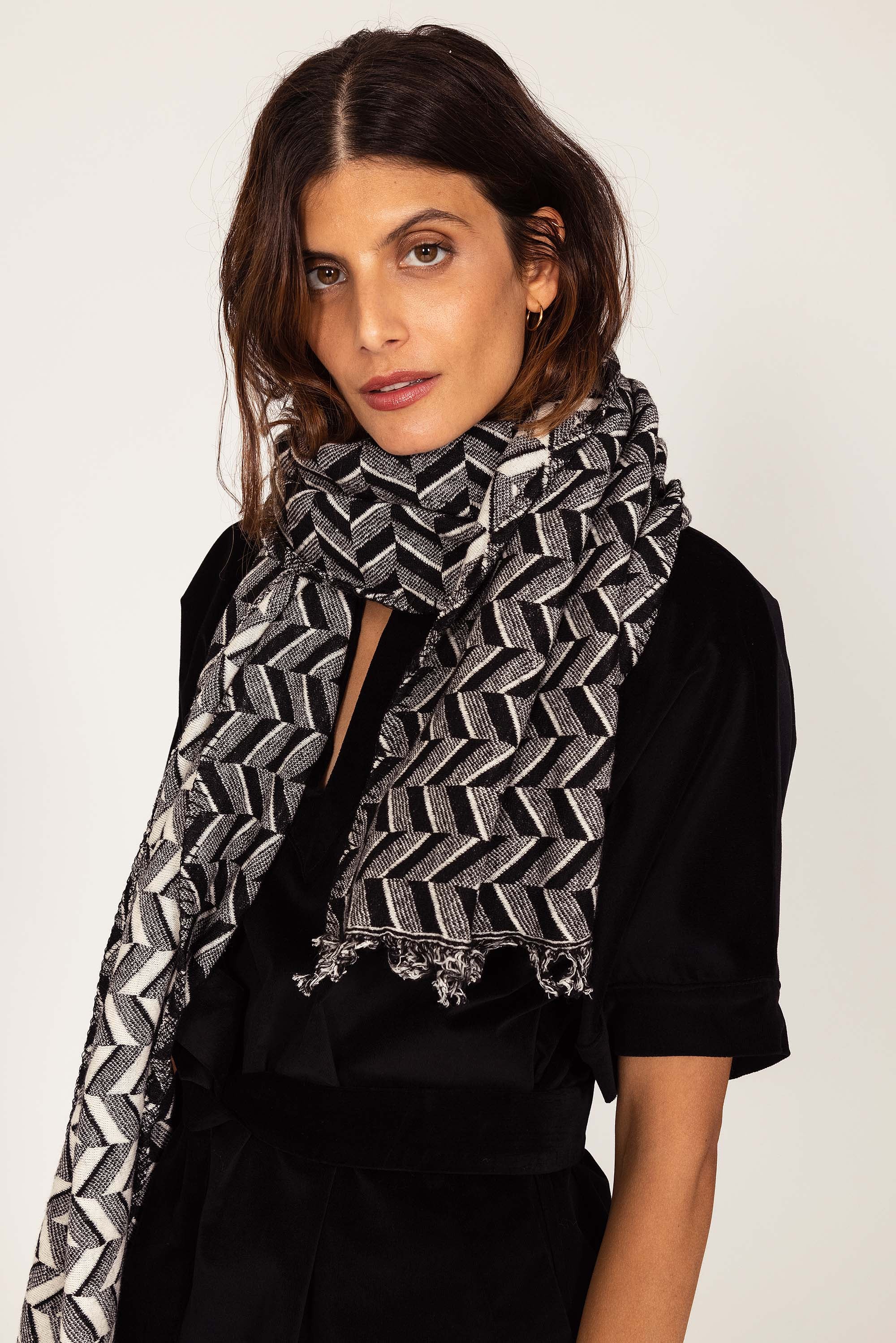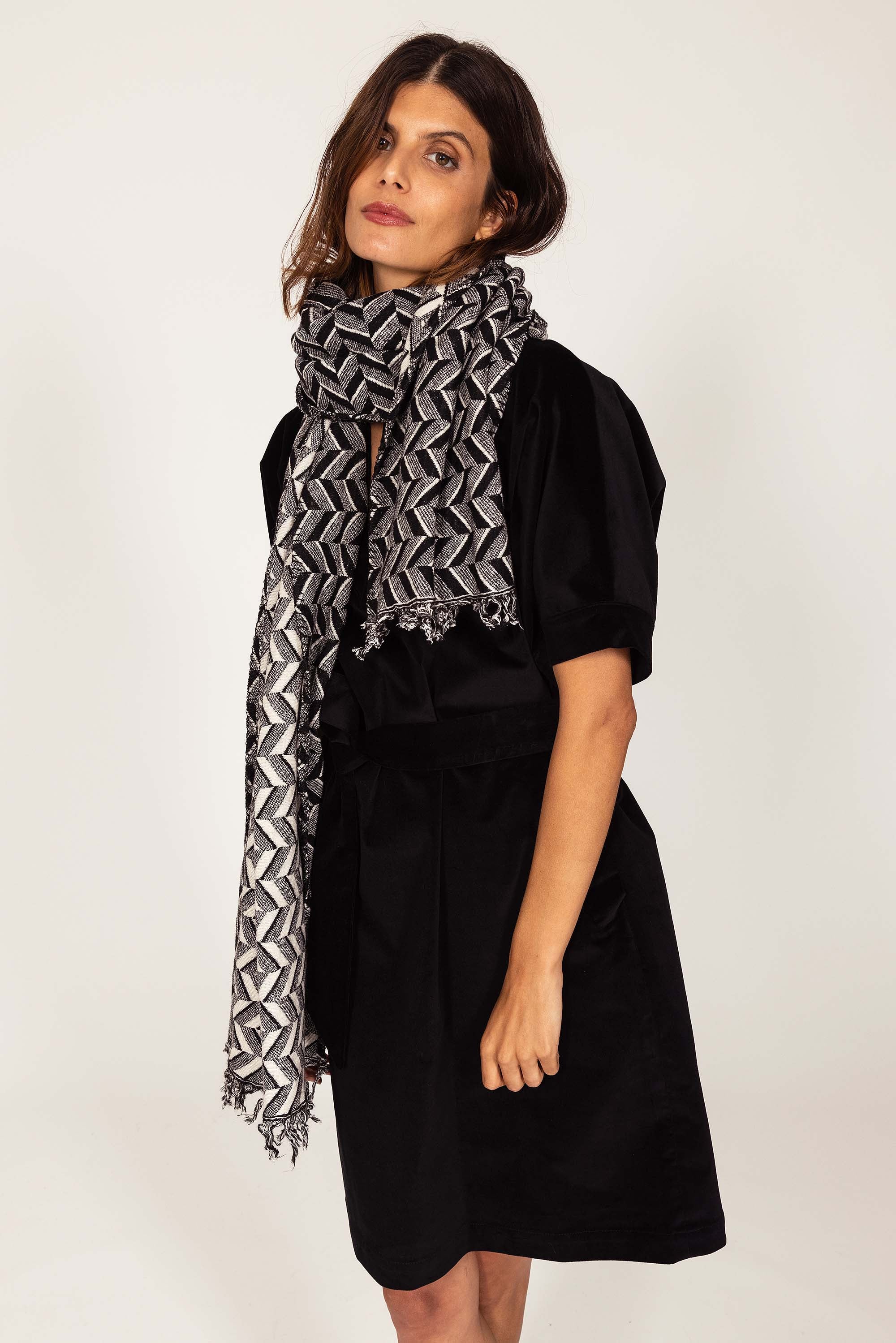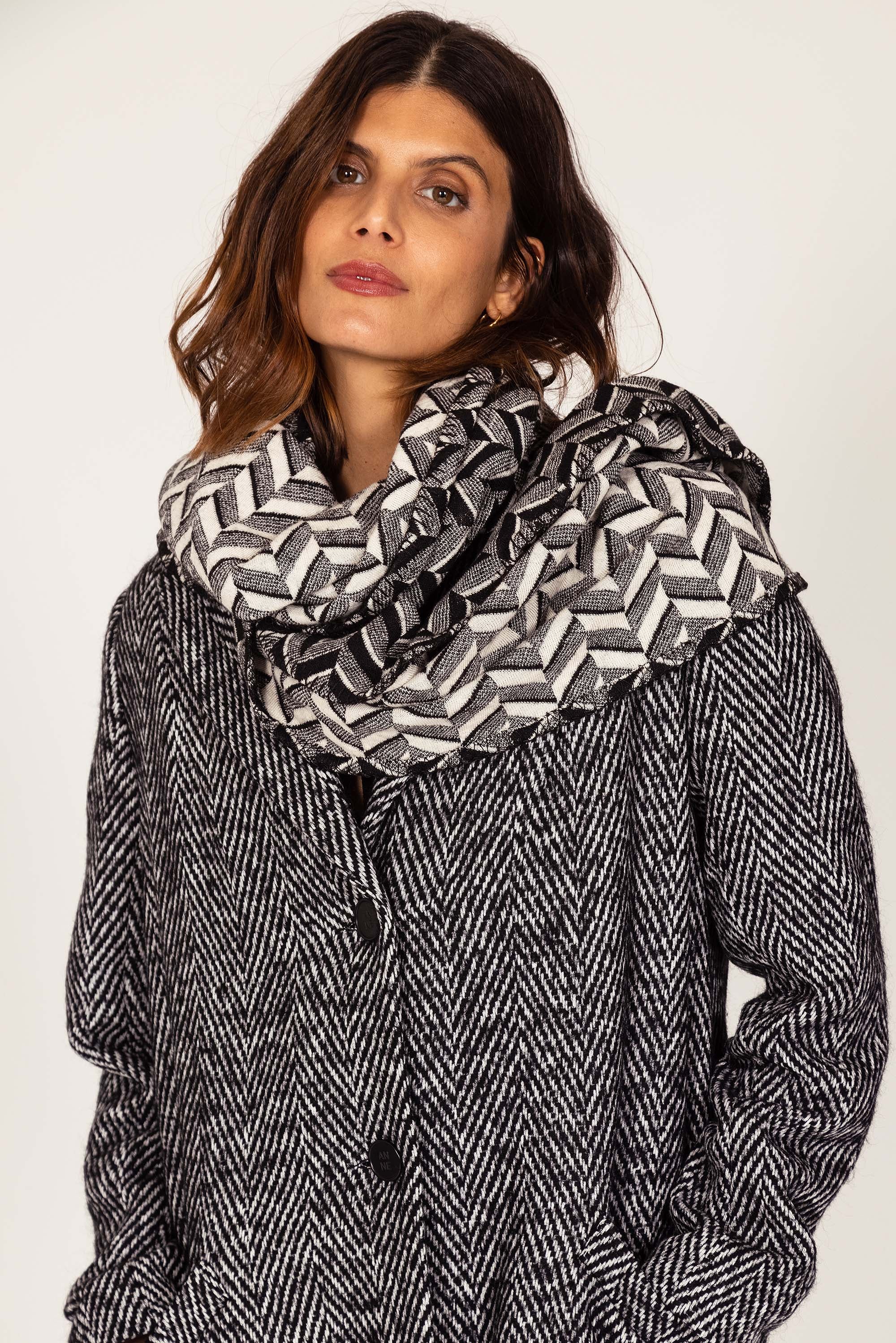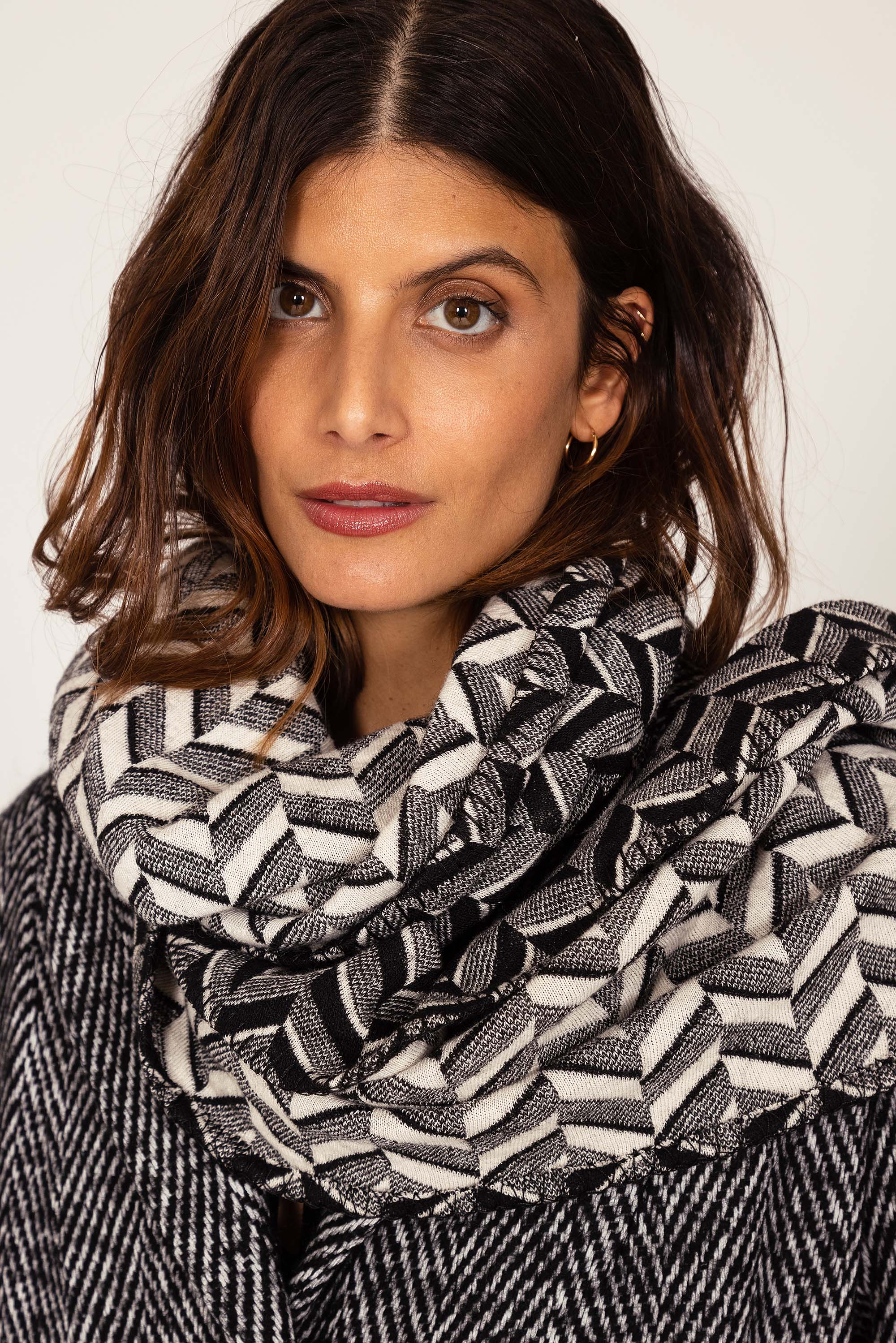 Description
Large, long black and white chevron scarf in an Italian jacquard knit.
Something to also make a gift for a man!
Fabrics:
Manufacturing:
This model was designed and produced in our workshop in Ivry-sur-Seine,
the grading and cutting in the North of France and the assembly was carried out by workshops in Poland.
Maintenance tips to take care of your pieces and keep them longer:
Dry cleaning recommended, medium ironing, natural drying (no tumble dryer).
Responsible commitment:
Our entire collection is manufactured only within the European Union.
Our materials, as well as all the supplies (buttons, braids, zips, linings, etc.) also come from the European Union.
Our commitments follow the directives of the European Community concerning respect and protection of the environment.
THOMAS scarf